6 FACTORS THAT EXPLAIN THE SHORTAGE OF STEEL AND OTHER RAW MATERIALS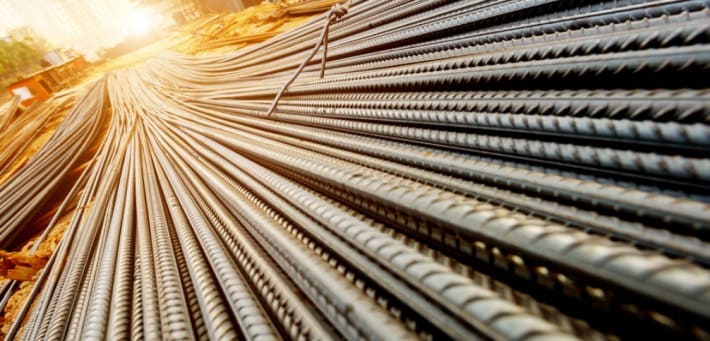 Alfonso Hidalgo, Director of Economic Studies at Unesid, the Steel Companies Union, explained in a recently held webinar, the factors that are intervening in the shortage of steel. A problem that is affecting not only Spain but many international markets. There has been, and so he indicated, a "perfect storm."
Raw materials as a source of investment.
According to Hidalgo, the fact that the Euribor is negative, that interest rates for business loans are below 2%, etc. "They are clear indicators that an expansionary monetary policy is being carried out." In addition, the financial markets - the stock exchanges - are at very high levels and "raw materials appear as another source of investment and investors' search for profitability, and that, of course, is a reason to take into account", he underlines.
"Whip effect" in the value chain.
From the point of view of the value chain, Hidalgo speaks of the "whip effect", which is produced by "the asymmetry of information between the demand that exists and the perception of the demand that reaches the manufacturer", an effect that is it is "distorting" and, when demand begins to grow, "orders accumulate that probably reach the manufacturer in a more accumulated way than is actually generated by the consumer".
Rapid recovery of the industry.
According to Hidalgo, the aforementioned has occurred "because there has been a moment of very rapid recovery in the industry." In fact, the latest EU confidence index in relation to the industry has grown very fast, "although this does not mean that we are talking about production levels," he clarifies. "There is a very fast growth - she adds - she, because we come from a very low level", and this "is a breeding ground for the whip effect to occur".
China reduces steel exports.
"China," he clarifies, "is a net exporter and is the cause of the greatest problems in the world steel sector, due to the force with which it has been exporting." But in 2020 it became, for three months, "a net importer", and now, "although it is no longer a net importer (it is still an exporter). The Chinese government is pushing to reduce exports, so that steel production stays in China ".
Reduction of inventories in 2019.
The Director of Economic Studies at Unesid points out, as another factor that influences the current situation, that "we come from a situation of low inventories, because 2019 had already been a bad year." According to Hidalgo, both in Spain and in the EU, in 2019 there was a crisis in the steel sector, because, although there was real consumption that was still sustained, purchases were reduced.
Facilities shutdown.
Finally, Hidalgo explains that in 2019, as it was a bad year, "there were temporary closures. Thus, of 216 million tons of capacity, more than 10% of the capacity was closed, just due to the bad situation of 2019". Therefore, the pandemic 'found' the sector with a reduced capacity. "With COVID-19," it continues, "there was another reduction in capacity".